ALL WHEEL DRIVE
XE's All Wheel Drive system advances the performance and control of the vehicle. Featuring Intelligent Driveline Dynamics (IDD) software, IDD analyses current road conditions and distributes power between wheels to help achieve dynamic handling on any surface.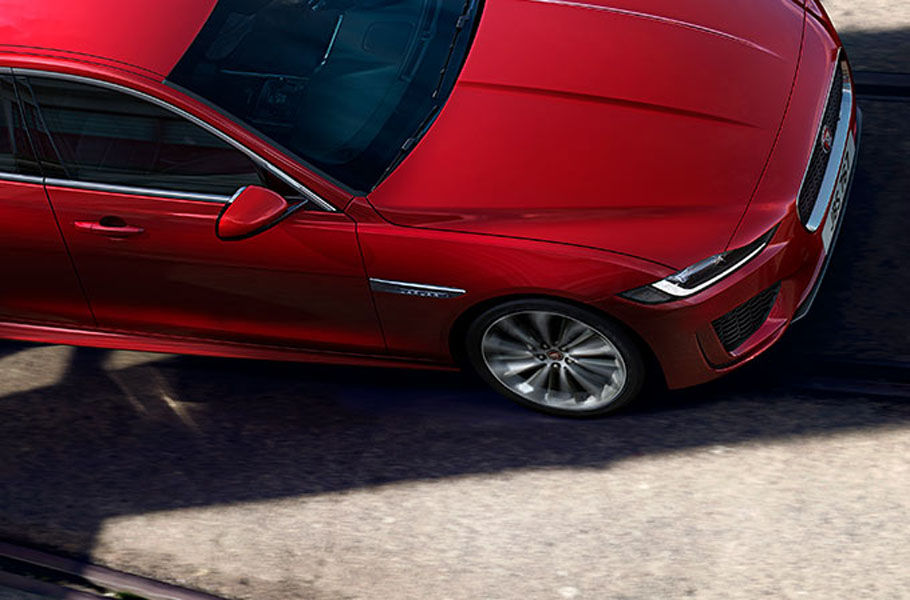 ADAPTIVE SURFACE RESPONSE
Our terrain response technology, Adaptive Surface Response (AdSR)1, works with All Wheel Drive to ensure a smooth drive in adverse conditions. AdSR recognises differences between surfaces and adapts XE's accelerator pedal response allowing for a stable drive across different surfaces such as grass, gravel or snow.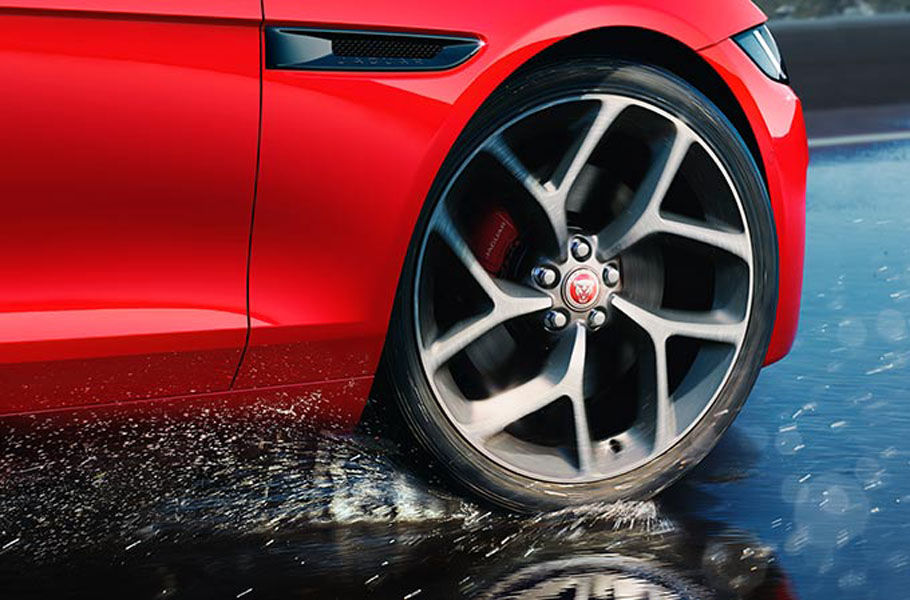 ALL SURFACE PROGRESS CONTROL
Jaguar's All Surface Progress Control (ASPC) is a low-speed cruise control that helps you to maintain a steady speed in low traction situations.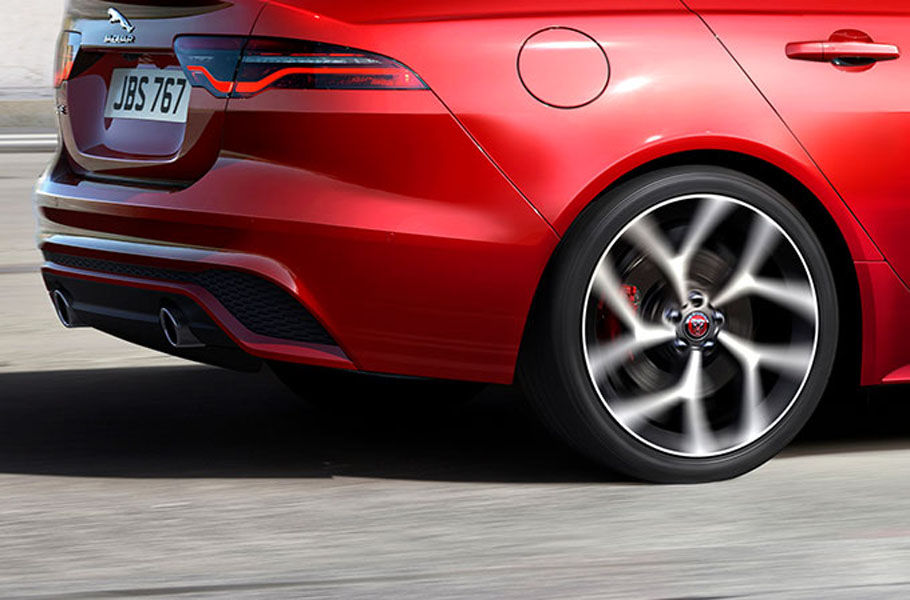 INSPIRED SUSPENSION
XE's sophisticated front and rear suspension systems extend its dynamic capability. Passive Sports Suspension2 provides stiffer springs and a unique power assist steering tune – both contributing to XE's agile drive.